Snapshot: Soles 4 Souls–Donating Old Shoes to a Good Cause
Snapshot: Nike's Reuse-A-Shoe Program–Recycling Old Running Shoes
Donating Shoes Internationally
Creative Ways to Recycle Your Shoes
Purchasing Shoes Made from Recycled Materials
While shoes may not be the first thing that come to mind when you hear the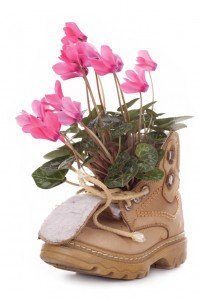 word "recycling," there are plenty of ways to find a new home or purpose for an old, unwanted shoe.
In this chapter you will learn about various ways to give old shoes new life. You will discover:
• what happens to shoes that are not sold at thrift shops
• how old athletic shoes are turned into new athletic surfaces
• how to donate shoes to disaster relief efforts
• where to buy shoes made from recycled materials
and much more! By the end of the chapter, you will discover new possibilities for the old shoes buried in the back of your closet.

Snapshot: Soles 4 Souls–Donating Old Shoes to a Good Cause
Soles 4 Souls is a nonprofit organization that collects donations of new and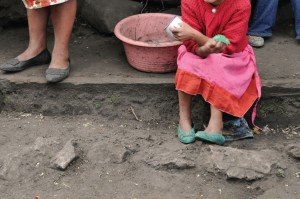 gently worn shoes and distributes them to people in need in the United States and abroad. Soles 4 Souls specializes in disaster relief efforts. In fact, the organization was founded after the CEO of Soles 4 Soles, Wayne Elsey, privately decided to collect footwear donations for the victims of the 2004 tsunami in Southeast Asia.
Domestic Donations
Soles 4 Souls donates shoes to summer camps for abused or neglected youth, shelters for women who are victims of domestic violence, and inner city hospitals. The organization also distributes shoes to people who live in the Appalachian Mountain Region and on Navajo and Hopi reservations. Soles 4 Souls also donated shoes to people in need after Hurricane Katrina.
International Donations
Soles 4 Souls provides shoes for vulnerable populations abroad such as orphans, village women and people who work in landfills.
Contact
To learn more about the people and organizations Soles 4 Souls supports, visit the organization's Web site at www.soles4souls.org. You can also contact the organization directly by phone at (615) 391-5723; (866) 521-SHOE; or by e-mail at info@giveshoes.org. For up to date warehouse locations and shipping addresses, visit www.soles4souls.org/about/shipping.html.

Snapshot: Nike's Reuse-A-Shoe Program–Recycling Old Running Shoes
Serious runners may need a new pair of running shoes every 3 months. This high turnover rate means that a lot of athletic shoes end up in garbage cans, and ultimately, our nation's landfills. Recycling these shoes is one way to reduce waste.
Nike's Reuse-A-Shoe recycling program started in the 1990s in an attempt to rectify this situation. Nike's goal: to turn old tennis shoes into brand spanking new athletic surfaces and playground equipment!
WHAT | kinds of shoes does Nike accept?
The Reuse-A-Shoe Program accepts shoes from any brand, not just Nike. It is important, however, that the shoes are clean and that they do not have any metal cleats. Nike does not currently recycle dress shoes or flip-flops.
WHERE | can I donate my old shoes?
Nike has placed Reuse-A-Shoe bins in 300 locations across the United States as well as in drop-off locations in Australia, New Zealand, and Western Europe.
If you do not live near a drop-off location, you can ship your old athletic shoes to the Nike processing center in Wilsonville, Oregon.
Nike Recycling Center c/o Reuse-A-Shoe
26755 SW 95th Ave.
Wilsonville, OR 97070
Visit the Web site www.nikereuseashoe.com before shipping your shoes to make sure that the URL is current. You can also contact the Nike Reuse-A-Shoe program by sending them an e-mail. Visit www.nikereuseashoe.com/contact-us to send your message.
Note: Consider the energy and money required to ship your shoes. It may actually be "greener" and more economical to donate your old shoes locally or to find a creative use for them at home.

HOW | does the recycling process work?
Once enough shoes have been collected at a drop-off location, they are shipped in bulk to one of Nike's Reuse-A-Shoe processing centers located in Wilsonville, Oregon and Meerhout, Belgium. Here, each shoe is divided into three sections: the rubber outsole, the foam midsole, and the fabric upper. Each section of the shoe is ground up into raw material that is collectively referred to as "Nike Grind" and used to manufacture new products.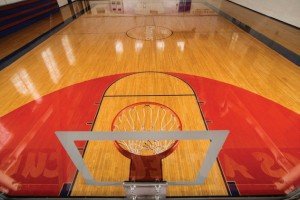 • THE RUBBER OUTSOLE is used to make playground surfaces, running tracks as well as outsoles for new shoes.
• THE FOAM MIDSOLE is transformed into cushioning material for outdoor tennis courts and basketball courts.
• THE FABRIC UPPER is used to create pads placed beneath indoor volleyball courts and basketball courts.
For more information about how to donate shoes, or to learn how to apply to run a Nike Reuse-A-Shoe shoe drive, visit Nike's Reuse-A-Shoe
Web site at www.nikereuseashoe.com.
The following list is a sampling of shoe-recycling programs or goodwill organizations that accept shoe donations. You may use it to generate ideas about how to donate shoes at a local or national level.
Planet Aid, Inc. collects shoes in the United States from 19 states and attempts to resell them. Not only do these shoes find new homes, but the proceeds from the sale are used to finance and Africa. Check out the Planet Aid, Inc. Web site at www.planetaid.org to see if your state is listed.
The Shoe Bank
This organization was established to collect gently worn shoes for the homeless population in Dallas, Texas. Today it provides more than 20,000 people with proper footwear—at home and abroad.
Shoes are collected at 160 elementary schools in Texas. E-mail Mike Barringer at MichaelBarringer@sbcglobal.net to learn about drop-off locations near you.
The Little Rock Roadrunners Club in Arkansas
Shoes collected by the Little Rock Roadrunners Club are donated to people in need in the Little Rock community. Adult shoes are used to provide footwear for the homeless population and children's shoes are given to children in need of proper footwear in local schools.
Search the web to see if your community has a runners club with a shoe donation program or suggest that your local runners club start one!
Northern Cook County Shoe Recycling Program in Illinois
This recycling program collects athletic shoes and sends them to recycling plants where they are remade into athletic surfaces.
Ask your local recycling program if there are any shoe-recycling centers near you.
Note: Do not forget about your local Goodwill or Salvation Army.

Donating Shoes Internationally
The following list includes organizations that collect shoes primarily for people in need abroad.
The Michigan State University College of Osteopathic Medicine collects shoes for some of the world's poorest people.
Visit www.com.msu.edu/pub-rel/heartandsole/ to learn about the recipients of Heart and Sole's shoe donation program.
Hope Runs is a non-profit NGO that operates in Kenya and Tanzania. The organization accepts donations of used and new running shoes. These shoes are given to children orphaned as a result of AIDS and other orphaned or abandoned children in Kenya and Tanzania who learn about personal health and social entrepreneurship through running. Hope Runs also accepts donations of other athletic equipment and is interested in forging connections with international running groups and marathoners.
Visit www.hoperuns.org for more details about where and how to send your donations.
Previously known as "Shoes for Africa," One World Running is a nonprofit organization based in Boulder, Colorado. It sends donated athletic shoes to African national athletic teams.
To read more about the project, visit One World Running's blog at
www.oneworldrunning.blogspot.com.
Samaritan's Shoe Relief Mission
The "Shoes of Hope" project aims to collect 10 million shoes for 10 million impoverished children over the next 10 years.
Learn how to host a shoe drive or make a donation at www.samaritansfeet.org/our-programs.
This organization is based in New York City and donates shoes to athletes in Africa. It is also collecting donations for the only public children's hospital in sub-Saharan Africa.
Find out how to donate at www.shoe4africa.org or e-mail info@shoe4africa.org for more information.
Shoe Recycle Program Team Barrios, Mexico
This program collects donated shoes and gives them to underprivileged citizens in Mexico.
The organization has no Web site, but you can find out more by writing to 16199 East 48th Avenue #2521, Denver, Colorado 80239.
Note: Some of the organizations listed above have boxes of donated shoes that cannot be shipped abroad because the organizations cannot afford to pay the international shipping fees. Consider making a cash donation in addition to or instead of donating your shoes.
WHEN OLD SHOES TAKE A TRIP AROUND THE WORLD
Any regular thrift store shopper knows that some used shoes and shirts just do not sell. So what happens to these double cast-offs? If their owners put them up for sale and no one bites, is it worth keeping them around? The answer to that question—if you are at all concerned about limiting our nation's ever-growing landfills—is an unequivocal yes.
Many thrift stores sort and bundle their unsold merchandise and ship it overseas where these soft goods will hopefully find an owner. This unsold merchandise is called "credential clothing."
Credential clothing is sold by weight. A typical rate ranges from 37 to 55 cents per pound. Pairs of shoes are bound together and then packed in Gaylord boxes (pallet-sized boxes made of corrugated fiberboard) or poly-fiber bags. A typical Gaylord box of shoes weighs 650 pounds. A trailer loaded to capacity with Gaylord boxes full of shoes weighs approximately 42,000 pounds.
So what happens to these unwanted shoes once they reach their final destination?
Some unsold footwear is profitable in the foreign market. It is not uncommon for 50 pounds bags of shoes to be purchased by an overseas merchant and then sold in an open-air market.
Credential clothing is also sent to disaster relief areas, purchased by thrift stores in the United States, and recycled for base materials such as cotton, wool, and rubber.

Creative Ways to Recycle Your Shoes
Turn Running Shoes into Gardening Shoes
If your shoes are shot, consider transforming a pair of first rate running shoes into a pair of gardening shoes. Or work shoes. Or shoes that you wear when you paint the house. Some athletes like to wear their running shoes until they are just about flat, and then put them aside to use when they are running cross-country on muddy trails.
If your old shoes are actually "old" (i.e., they are your Great Aunt Bertha's 1930s pumps), you might be able to sell them to a thrift shop for a pretty penny. For those of you who are more sentimental, consider displaying your old shoes as a piece of art. The right pair of shoes can look beautiful hanging on a wall or displayed in a shadow box. They may be the perfect decoration for a young girl's bedroom, or function as a special keepsake to remind of a special event such as a wedding or baptism.
Chances are your dog has been waiting to get his teeth on your sweaty shoes since the day you bought them. Well, now is his chance! Old shoes make the perfect "toy" for dogs that love to gnaw on just about anything. Remember to remove the laces before you turn the shoes over to your pup!
Let Your Children Play Dress Up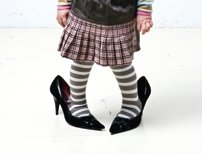 Give unwanted shoes to your children to play dress-up. Your child will get far more pleasure out of prancing around in an out-of-style high heel shoe than you will get from staring at that ugly thing every time you open your closet.

Purchasing Shoes Made from Recycled Materials
In addition to recycling your old shoes, you can purchase new shoes made out of recycled materials. Here is a quick look at some standout recycled footwear companies:
Worn Again | www.wornagain.co.uk
Materials: Parachutes, prison blankets, car seats, scrap leather
Claim to Fame: Shoes made from 99 percent recycled materials
Jade Planet | www.jadeplanet.net
Materials: Soda pop bottles, cushioning from car seats and tire rubber
Claim to Fame: 100% vegan products
Simple Shoes | www.simpleshoes.com
Materials: Silk, bamboo, organic cotton, recycled inner tubes and paper
Claim to Fame: Simple designs made sustainably
Splaff Flops | www.splaff.com
Materials: Race car tires, bicycle inner tube straps, hemp
Claim to Fame: Recycled sandals with a 6-month guarantee
Patagonia| www.patagonia.com/shoes
Materials: Recycled EVA, cork, latex from Hevea trees
Claim to Fame: Quality shoes, eco-friendly
Also, be sure to check out: Vegan Essentials, Planet Shoes, Teva Curbside Collection, and TOMS Shoes.